I'd been surfing Pinterest and finding lots of great furniture make-overs and upcycling. It was giving me the itch to paint, so I started poking around the house for my first victim. In my 12-year-old step-son's room there was an Ikea desk sized more for my 3-year-old daughter in a plain wood finish. BO-RING! It was much too small for Nicolas, so he agreed to give up his desk to my cause and to his sister.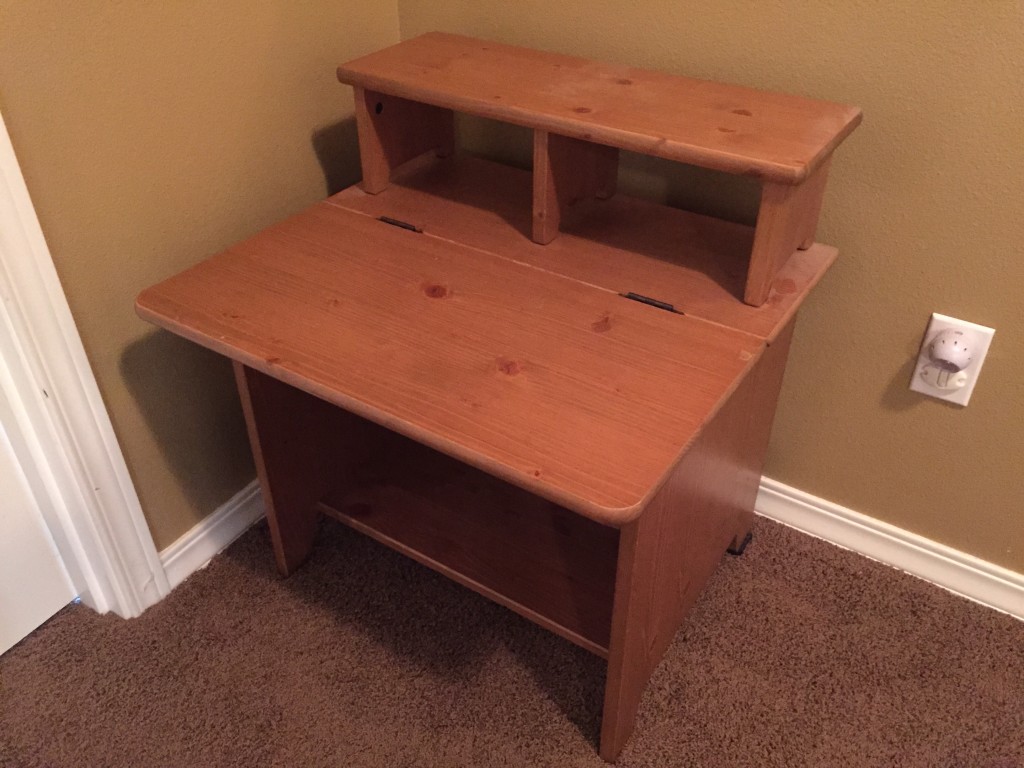 I was wanting to do something distressed after trying out a chalk painting class at Vintage Vignette in Vancouver, WA, but this project wasn't going to lend itself to that. Everything else in my daughter Sophia's room is a standard, semi-gloss kind of white that you see children's furniture in all the time. So instead, I opted to paint it a clean white with chalkboard paint for the lid. To break up the stark black and white look, I added pink baskets that I found for half off at Michael's.
At the time, I didn't know I was going to start a blog, so I didn't take pictures of the process.
I did try making my own chalk paint using calcium carbonate in Sherwin Williams ProClassic acrylic latex paint. I only put a couple of tablespoons of calcium carbonate and a tablespoon of water into a cup of paint, so it didn't make a huge difference. (I had different issues with the homemade formula when I added more on the next project. More on that in the next post.)
The one mistake I made was thinking that maybe I didn't have to use primer on the wood before applying the chalkboard paint to the lid. That or I didn't let it cure long enough. She was getting impatient to try it out. (It was her that was impatient. Not me. What…?) Either way, it got a scratch the first time she used it. I'll just have to wait and see if it keeps scratching and sand it down and prime and repaint if it does. Should be a quick fix.
Here's the desk after the paint job, and after writing her name on it in chalk.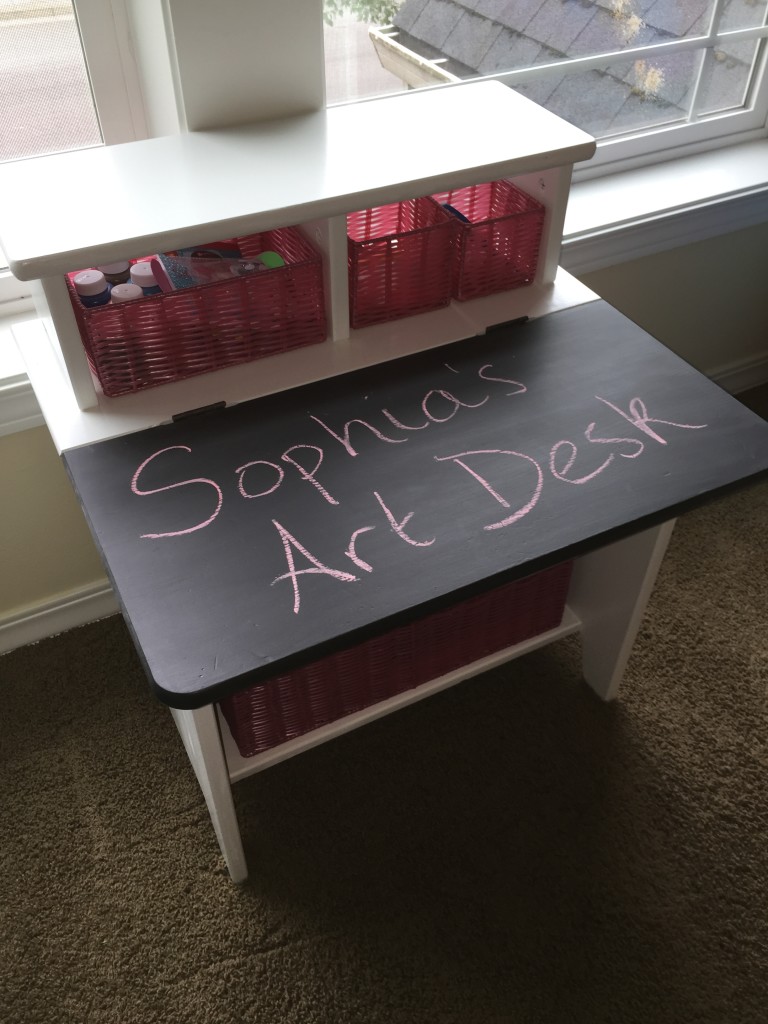 Then I added some mason jars to hold art supplies and her radio/CD player which just happened to match perfectly!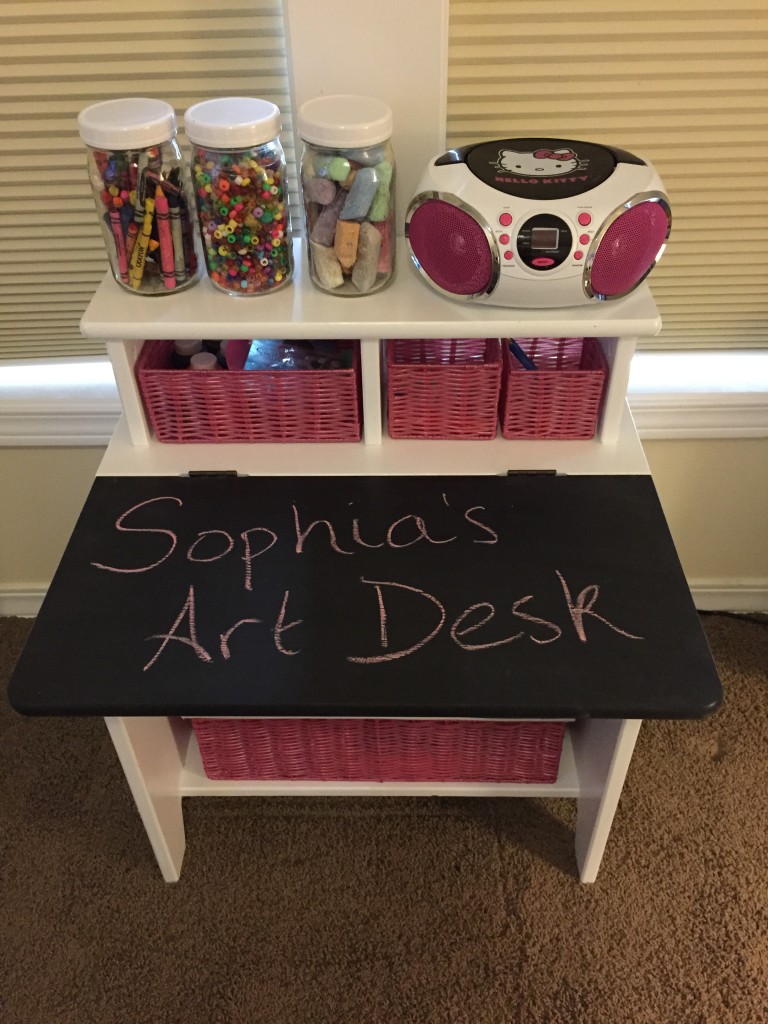 She loves it!