I was itching to try my hand at some new projects, and to try out one of the DIY chalk paint recipes. In my impatience, I scanned the house for things to paint and found (already in the garage, no less) this bookcase that we didn't use. As you can see, it was a light wood color laminate. Not very attractive. I decided to paint it an antique white with a coastal turquoise in the background.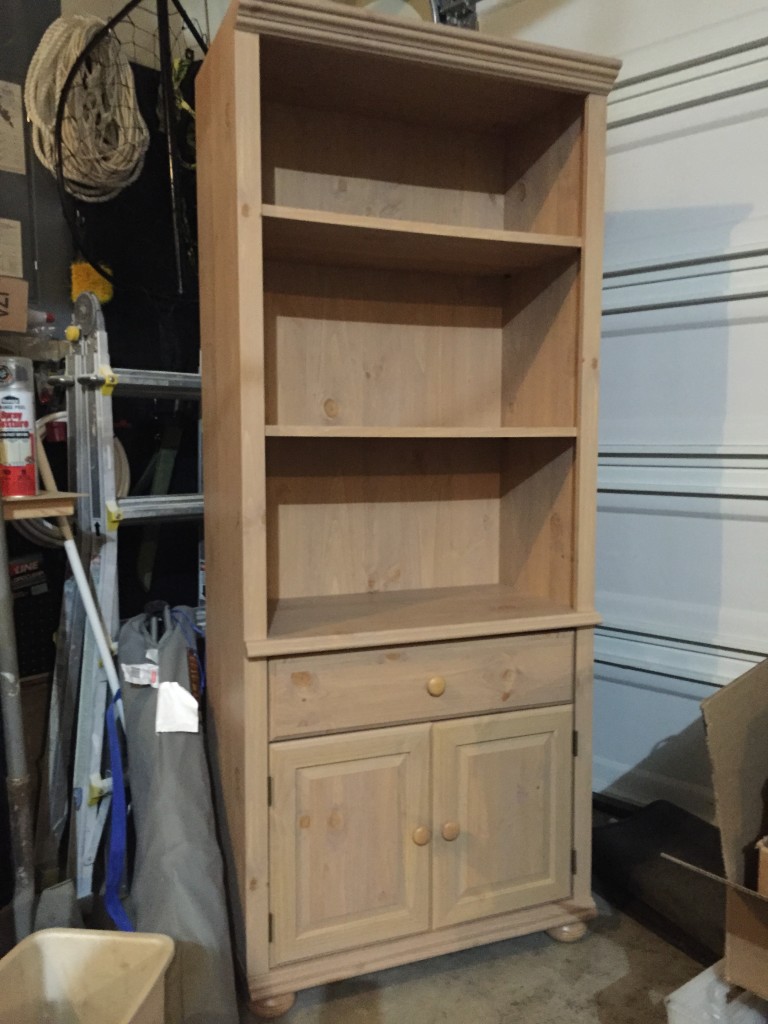 The first thing I did was to take everything apart. I hate painting in corners.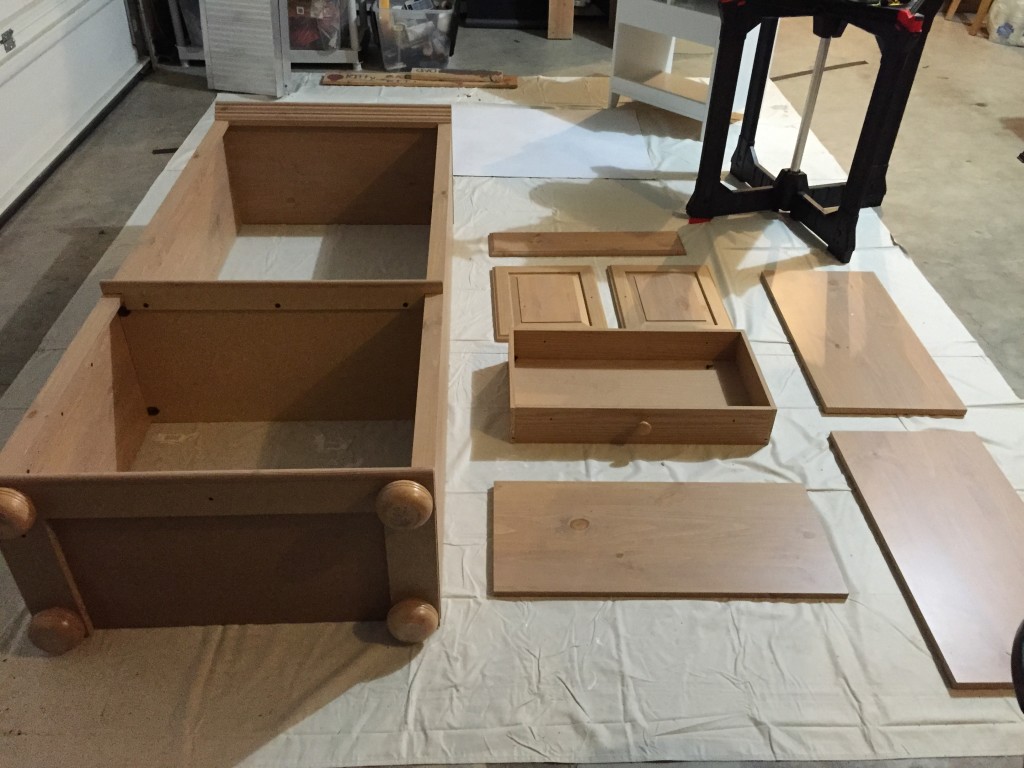 For the paint, I planned to use a DIY chalk paint recipe using calcium carbonate, but I wasn't very confident about the DIY chalk paint adhering well to the laminate, so I roughed up all the pieces with sandpaper. Since laminate is thin, I did it by hand so that I wouldn't sand through it.
All I had on-hand were medium grain sanding blocks and extra-course sandpaper. The blocks didn't seem to do anything so, again, being impatient, I went ahead with the extra course sandpaper. That was definitely too coarse. Luckily, the only place there were visible scratches were on the sides of the drawer that no one would ever see anyway.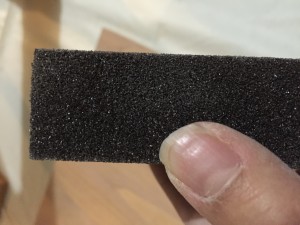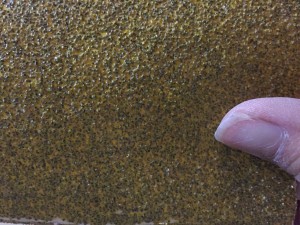 After wiping everything down with a tack cloth, I applied Zinsser oil-based primer, checking first to make sure that it said it would bond with the latex paint I'd be using it over. I tried out both the spray can and the regular brush application. The spray can was quicker but required me to go outside to use it because the ventilation just wasn't good enough in the garage, even with the garage door wide open. And I got so much more coverage with the primer in the can. Much more cost effective.
Next I mixed a slurry of 4 tablespoons (1/4 cup) calcium carbonate and 2 tablespoons water, then stirred that into 1 cup of Sherwin Williams Pro Classic paint and got to painting! As I went along, I didn't notice a huge difference between regular latex paint and this recipe. At the end, I realized why. The calcium carbonate all sinks to the bottom, even if you're stirring before each session. I expected that settling, but not so quickly and completely. I had used Maison Blanche chalk-based paint in a class once before and didn't remember having to stir the paint frequently, let alone constantly like I would have had to do with the DIY paint. So I'm not a fan of the DIY paint.
I lightly distressed the piece for a more casual coastal look that didn't appear to be brand new. Even with the DIY chalk paint not working out too well, the piece distressed just fine, with just a little more effort then it might have taken otherwise.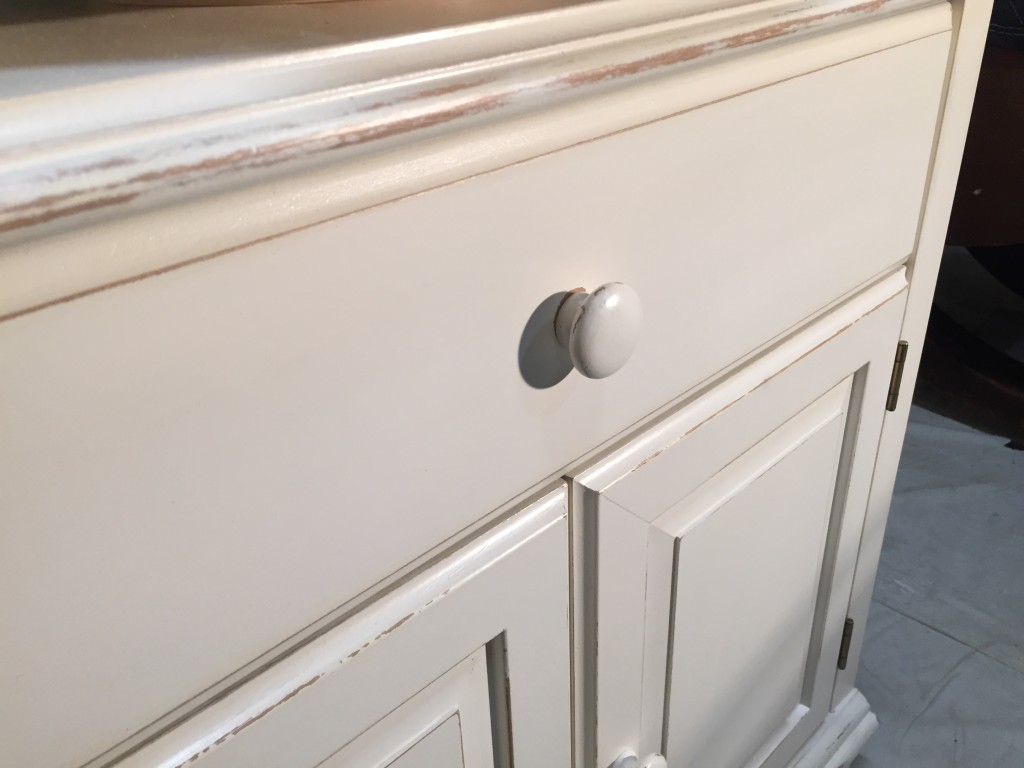 At this point, I was excited to be finished and put it all back together! This is where I started making more mistakes. At one point, I put a screw right through one of the cabinet doors!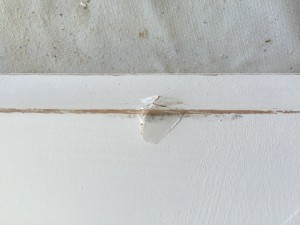 I normally would have been VERY upset about that, but then I realized it was a distressed piece, took a step back, and realized it really wasn't noticeable.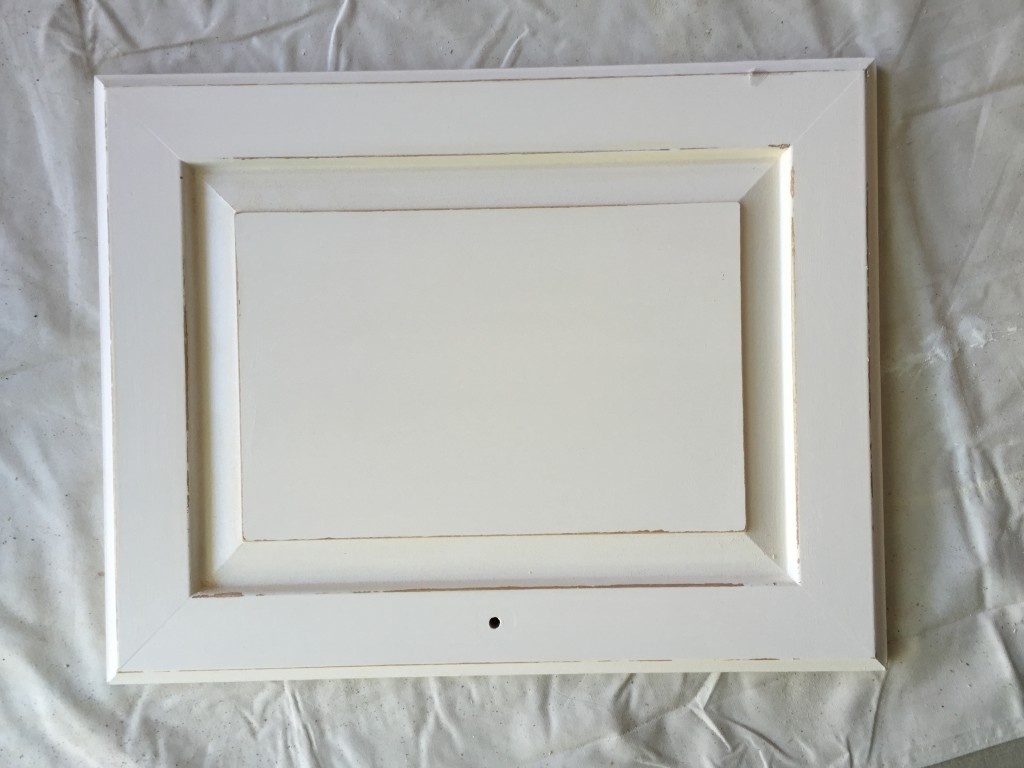 Then, because the paint hadn't cured yet, I scraped a little paint off while putting the shelves back in. Did I mention I'm impatient? I attempted a quick fix by dabbing a little primer on, then dabbing a little paint back over it. But it looked like I'd covered a mistake and, in retrospect, I should have left the scrapes which just would have added to the distressed look. But again, I took a step back and realized that you really couldn't even see those fixes once the shelves were put back in.
With my inner perfectionist once again put in check, I decided I wanted an additional pop of color, so I got some fabric and decoupaged it onto the bottom of the drawer. It made it a little challenging to slide the bottom back into the sides of the drawer, but a box cutter helped to trim and pull out any edges that were bunching up.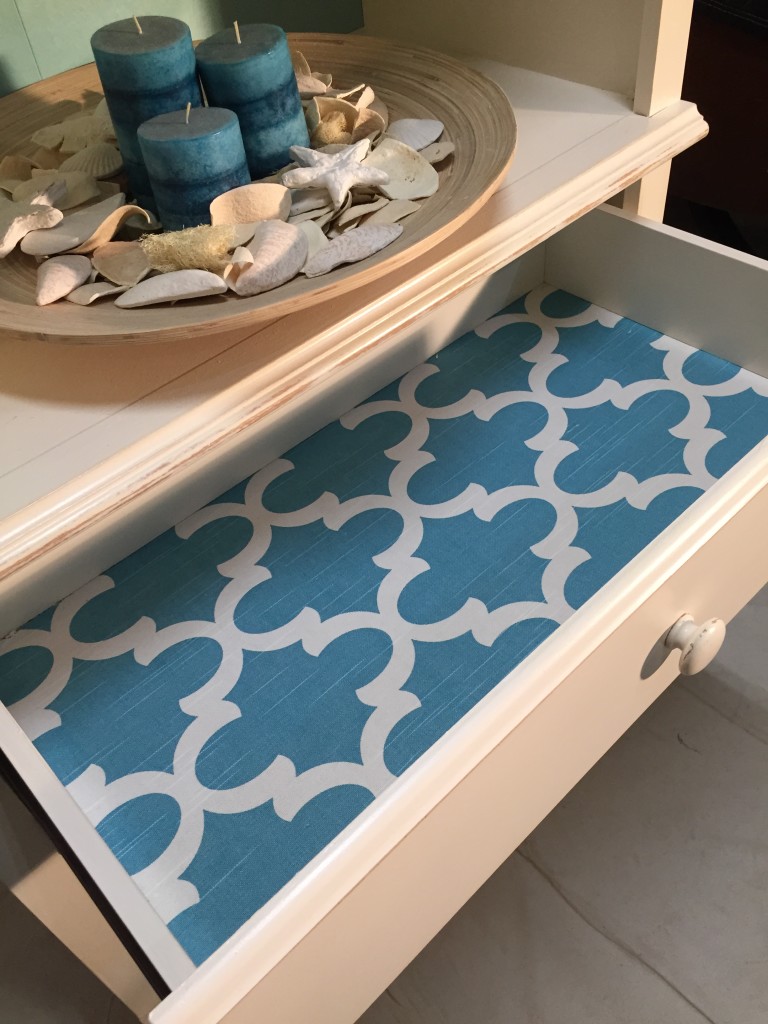 Lastly, I took it apart again and gave it a single coat of polycrylic to give it a protective finish without glossing it up.
This time I waited a few weeks to even put it back together. And here's the final product. It feels a lot more relaxing now I think.