You ever work on a project so long that you just can't get motivated to finish it? I've got a dining set that is taking WAY more time and effort than I anticipated, so in the meantime I get distracted with starting little side projects. I have a few others going right now: retro school desk, 70's wood octagonal side table turned Hollywood Regency, 1951 sewing machine in "library table" cabinet, gilding a glass and metal side table, lamps in need of gilding or updated shades… So this is my latest finished side project.
My daughter's best friend, Emma, is having her 4th birthday soon, and her mom asked me to keep an eye out for a sun that she could hang on the fence outside her bedroom window. It amazes me what you can find at Goodwill so quickly. The next day I found this metal sun for $14.99. It looks like it used to be a mirror in the center, but it probably broke at some point in time. But I figured I could paint it up and make it a sunny piece of decor perfect for hanging outside.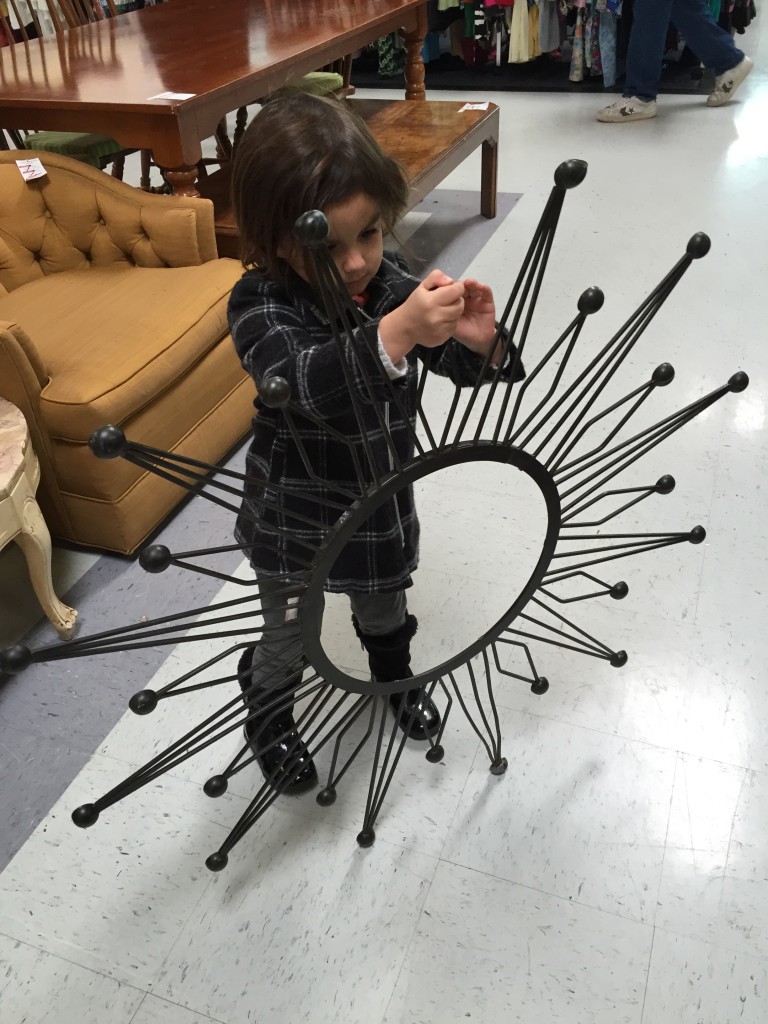 First decision was what color to paint it. Normally I would paint sun-shaped wall decor gold. I love Rust-oleum's Specialty Metallic paint.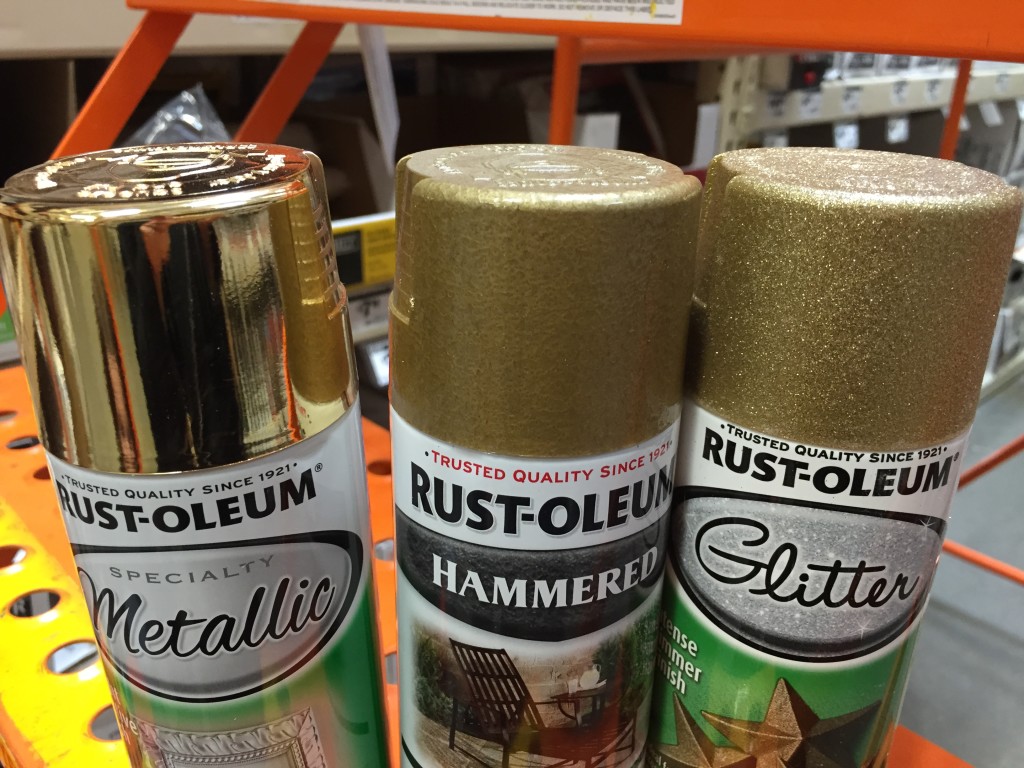 But a 4-year-old needs color! So I picked out an orange (one of her two favorite colors, along with pink) and a yellow spray paint. I also picked up an automotive primer for priming metal.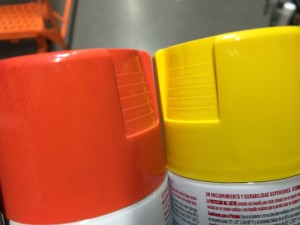 Once I got it home, I hand-sanded it enough to rough it up and take away the shine, but not so much that I'd get down to bare metal. Next I primed it, going over it two or three times, applying thin coats to make sure I didn't end up with any drips. That's really the secret with spray paint. It doesn't need to be even for the first couple of coats. It'll even out once you get enough coverage. Then I painted the center and short arms yellow, again applying two or three coats.
After first coat…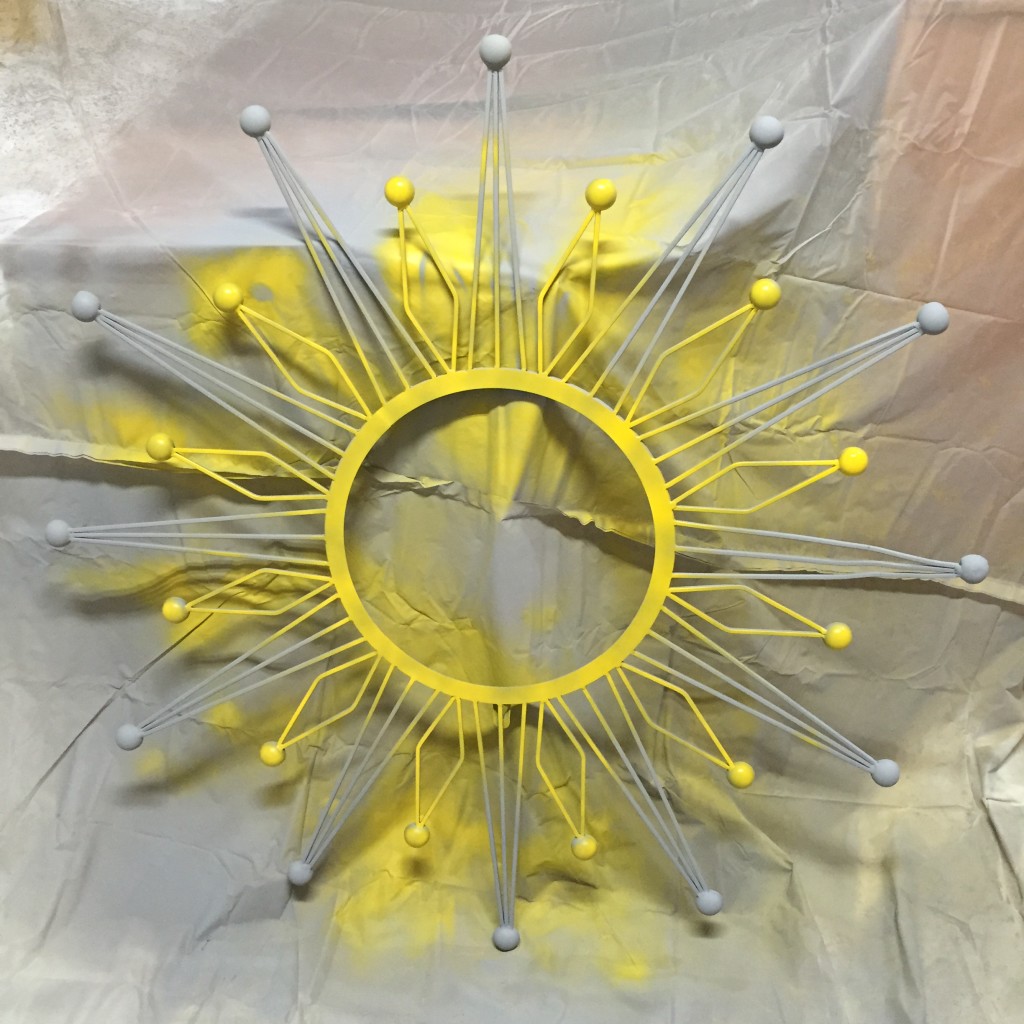 After second coat…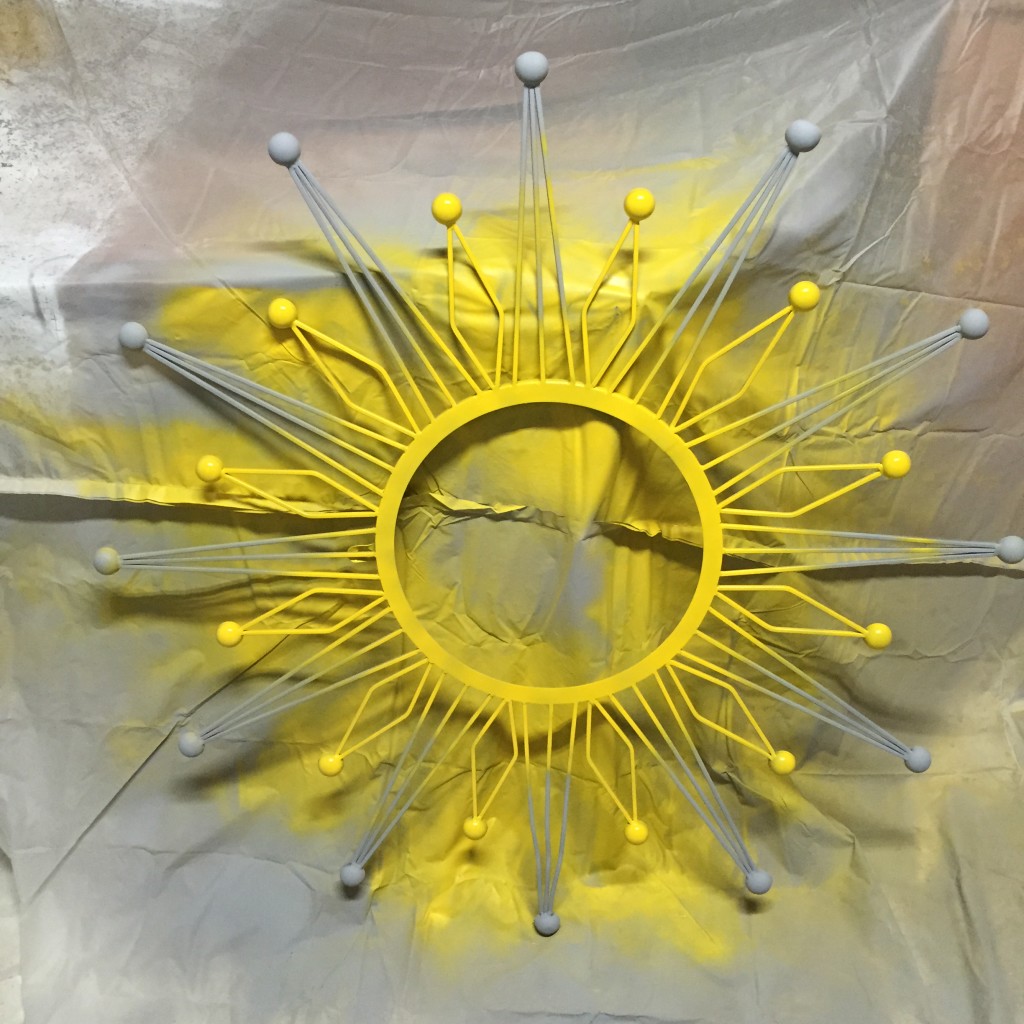 To paint the long arms, I masked off the yellow after letting it dry for 24 hours, using tape for the center and aluminum foil for the short yellow arms.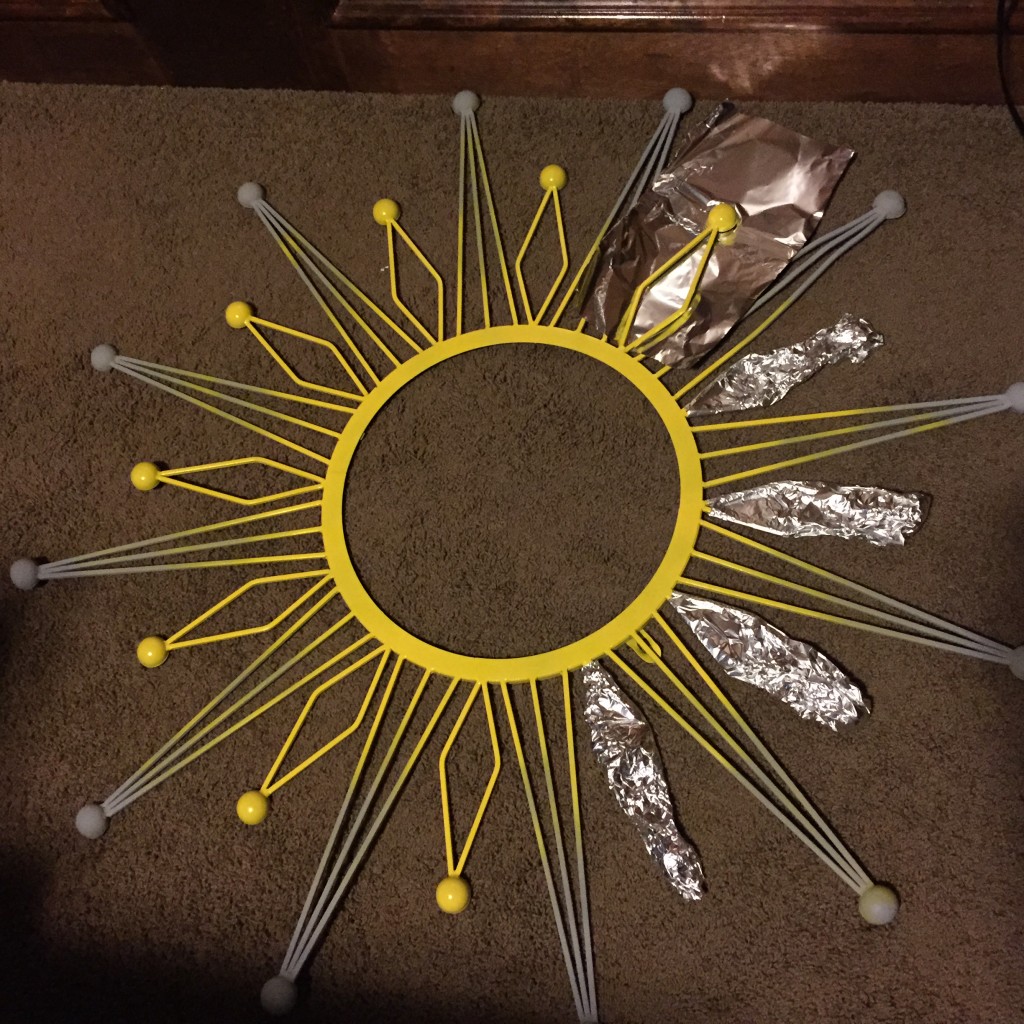 Then I applied 3 or 4 coats of the orange paint, allowing a little less than an hour between each coat.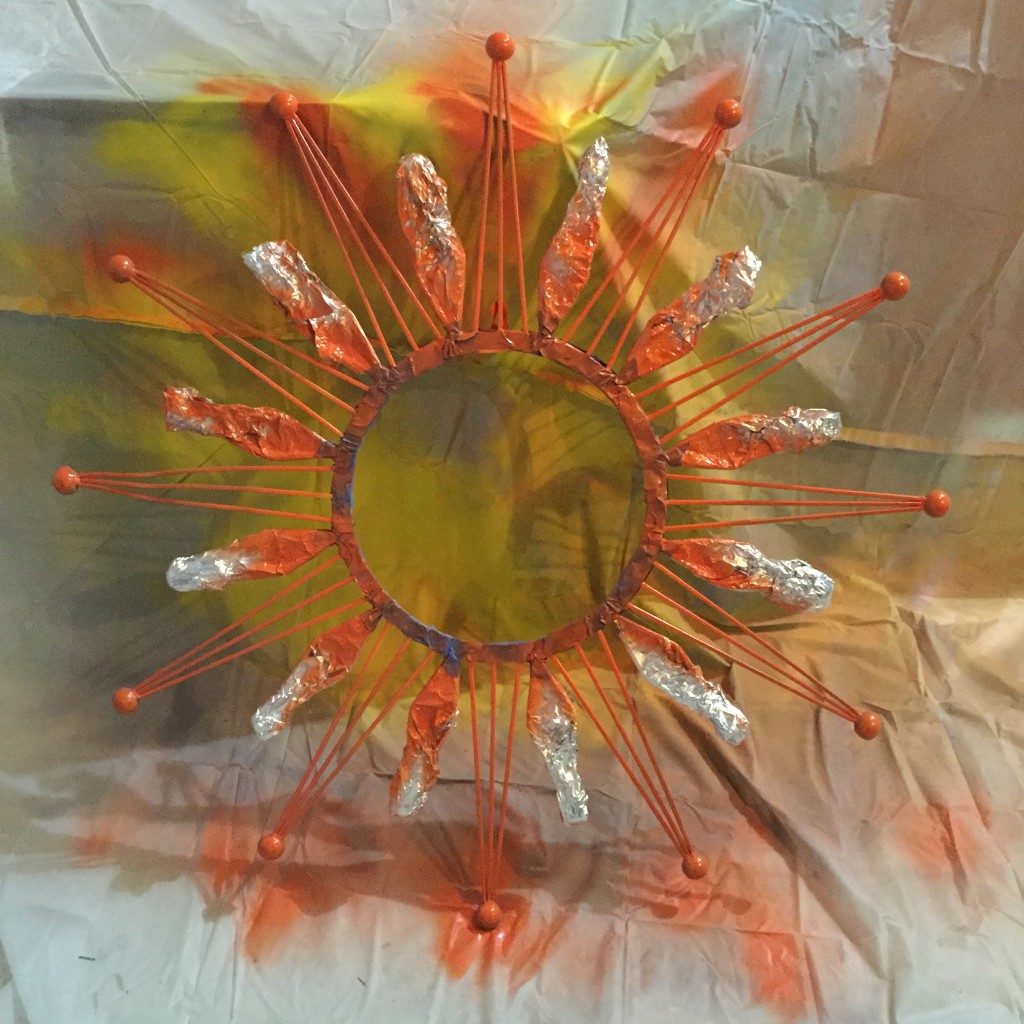 I waited 24 hours before unmasking so that I wouldn't smudge or scratch the orange paint, and so that my daughter could help unveil it. If her reaction to it is any indication, I think her best friend Emma will love it!