This was my first free-stuff, curbside, Craigslist pick up! At first I was a little disappointed because the quality wasn't the greatest, mainly in that it was laminate, but it was still in good shape and had some nice details.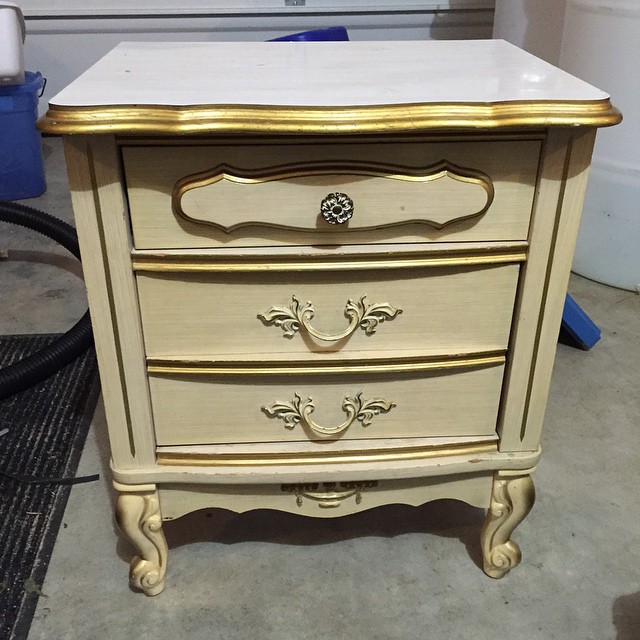 After my multi-step effort with my beach style bookcase – sanding, priming, and painting with homemade chalk paint – I decided this time I would try authentic Annie Sloan chalk paint. The laminate top was pretty glossy, so I did sand that by hand with a coarse-grit sanding block. It only took a couple of minutes and the grit was perfect – roughed it up without scratching.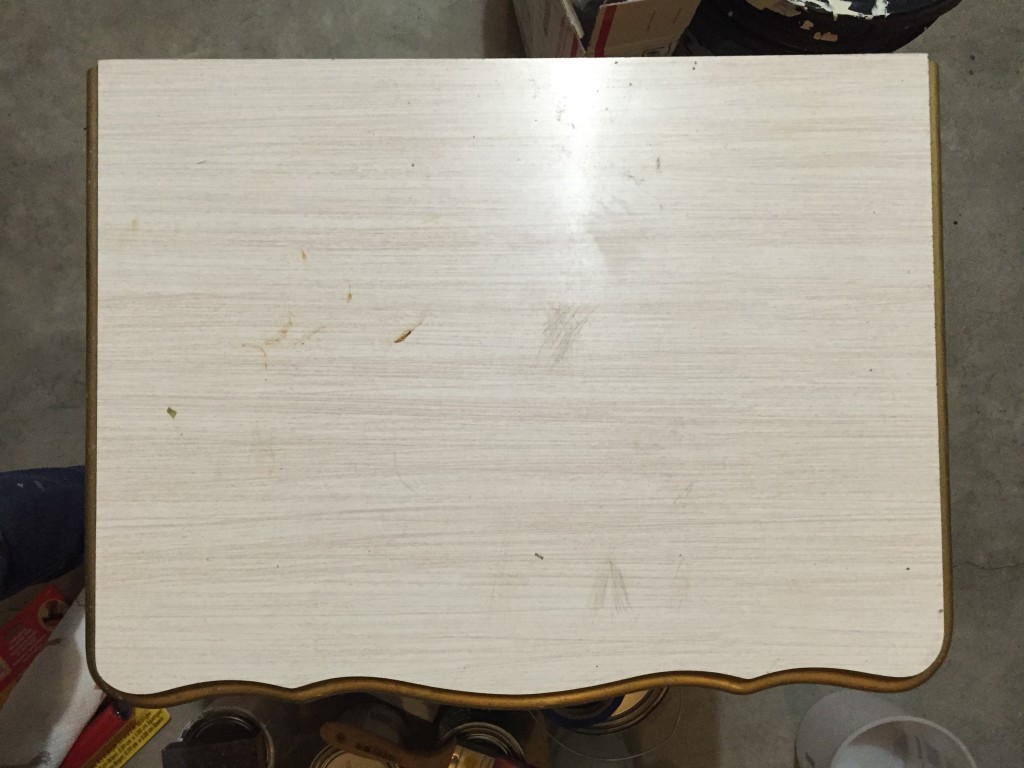 I first painted the everything but the drawers and lower panel below the drawers in Old White, along with the bar across the larger drawer.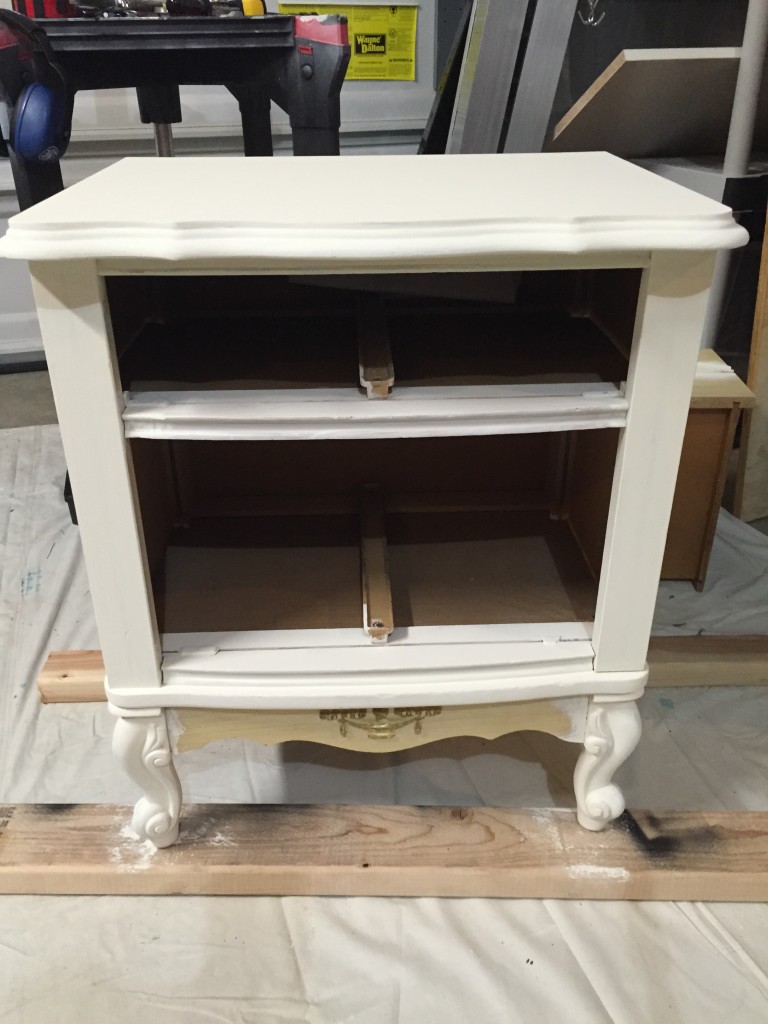 Then the drawers and lower panel I did in French Linen. After a couple of coats and putting the drawers back in place, I could see that the gray was too dark, so I mixed the French Linen with Old White to get a lighter gray that didn't contrast with the Old White so much.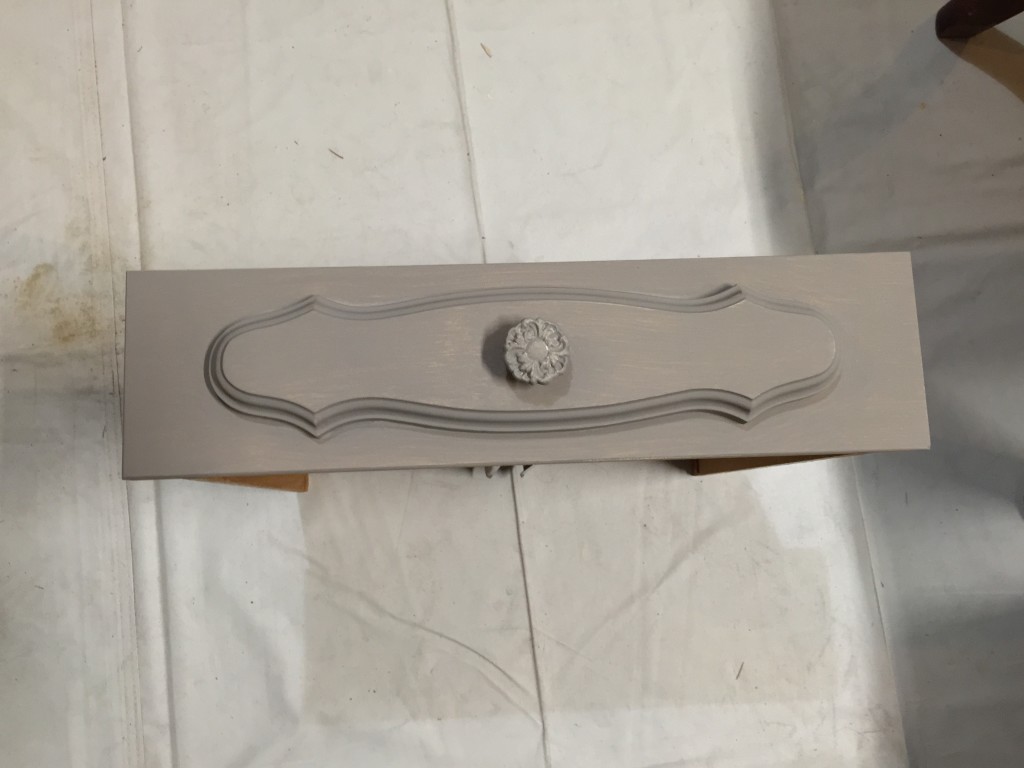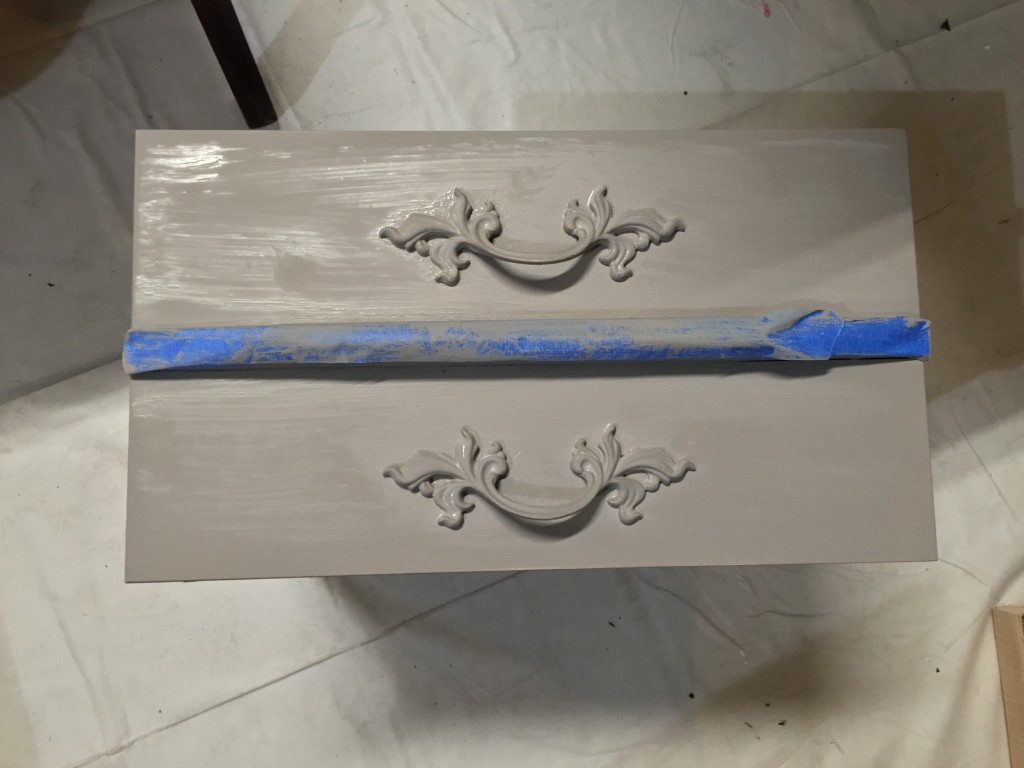 It looked nice, but it needed something extra. I absolutely love the Graphics Fairy images, so I picked out a French winemaker transfer to put on the top. I downloaded the image and then used the chalk transfer method and painted the transfer in the same gray I mixed up for the drawers. Unfortunately, I got so absorbed in that process that I didn't take any photos along the way.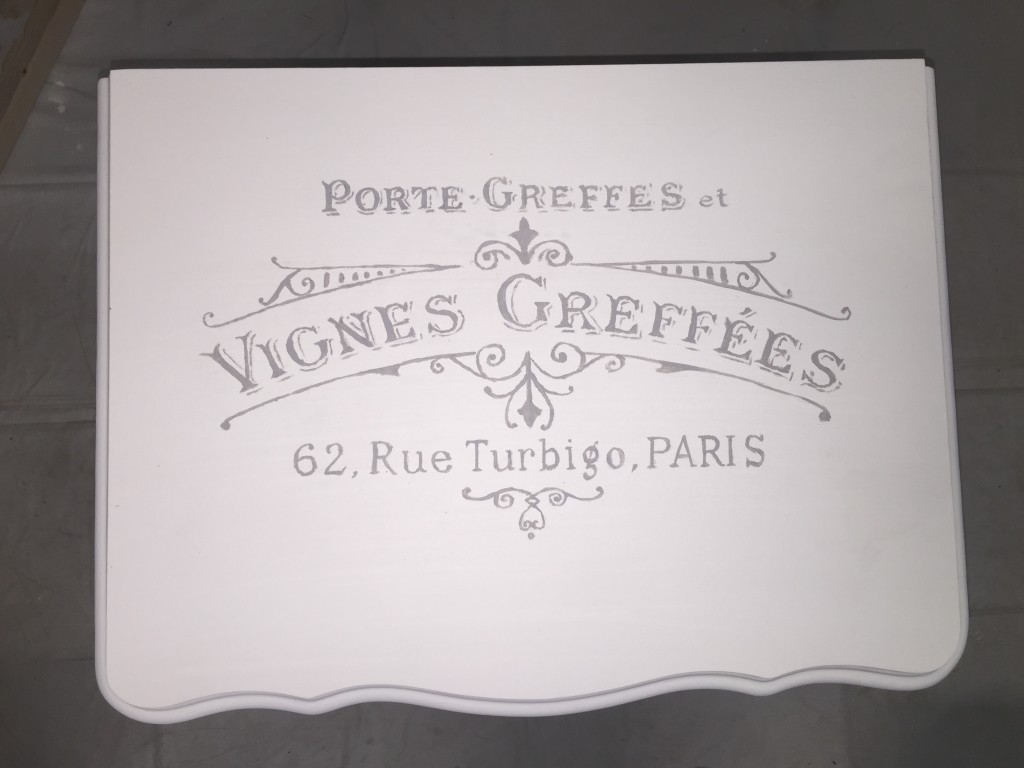 I used a small flat paintbrush from my daughters first paint set. It was very difficult to paint that level of detail, so I had to do some touch ups afterward with the Old White.
My last step was to seal it. I wanted a slightly less matte finish, so rather than waxing I used polycrylic. The one problem I had was the touch ups. They made a very uneven finish on the top. I had to apply several coats, sanding in between until I got it completely flat to eliminate what looked like a blistering surface. But in the end, I think it turned out very pretty.